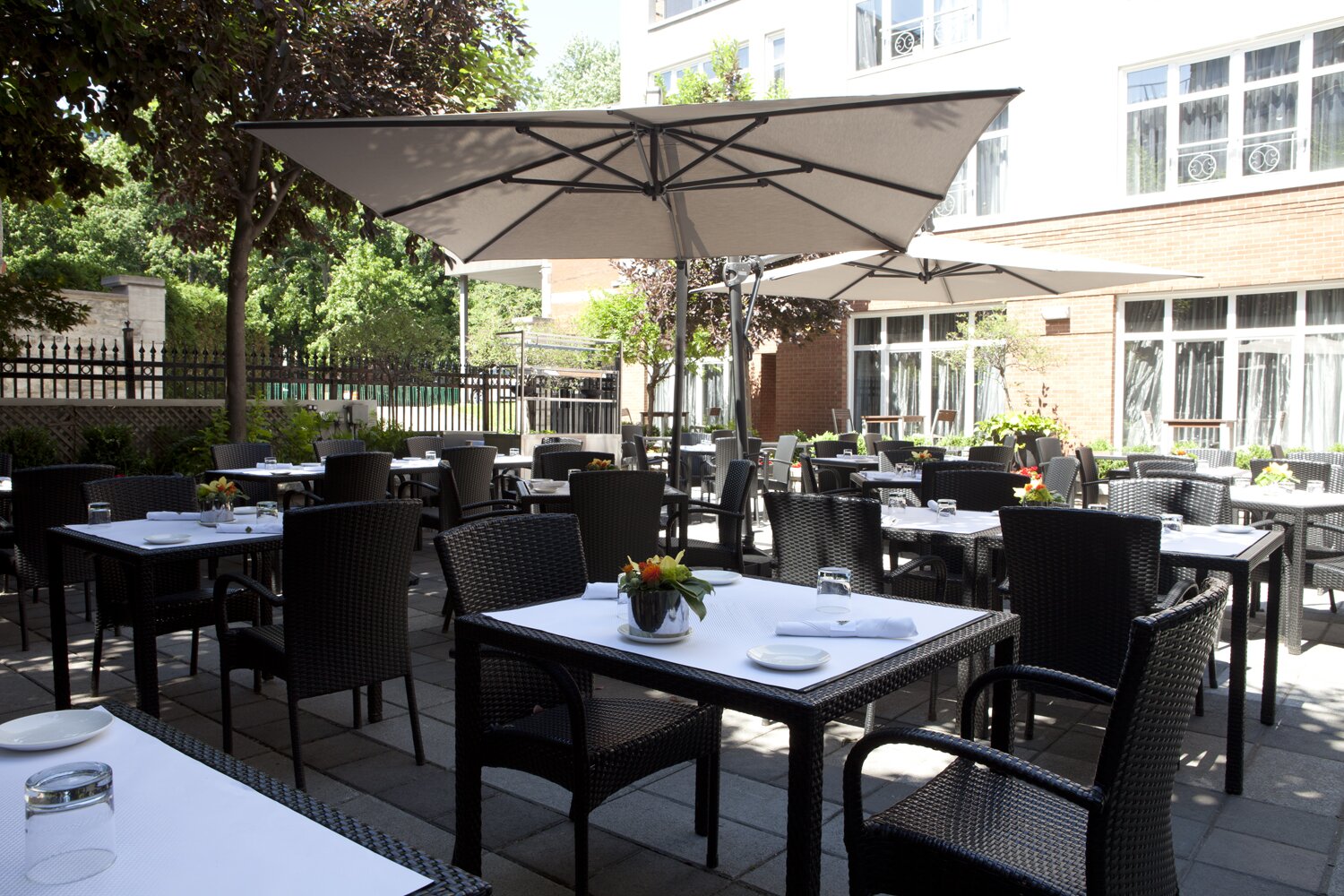 The Restaurant Sinclair A La Carte and Lounge Menus offer quick bites with big flavors.
A LA CARTE MENU
Sometimes you want to order a few items.  Consider combining these appetizers and main dishes.
Appetizers could include:
Soup of the day

Fresh frayed and poached skate wing served Tartar style with a Napa cabbage and Granny Smith apple remoulade, and a Meaux mustard and Kent mango vinaigrette

Homemade Gnocchi with spinach served in a creamy tarragon sauce with ricotta crumble and a parmesan tulle

Quebec Duck foie gras served Torchon-style with marbled black truffle pesto,  a Corinthian grape and pear chutney and dry fig toast

Yellowfin tataki served with spicy black sesame mayonnaise, wakame, and fresh bok choy tempura

Savory French tart served with blue cheese crumble and caramelized onion mashed potatoes, an apricot confit, and roasted pecans
Main dishes could include:
Grain-fed chicken ballotine served with stuffed langoustines, lemon basil cream, saffron rice and Caponata

Fresh Market fish (Catch of the Day)

Slow-roasted Quebec boar medallion with pistachio-Panko crust and a pistachio wine reduction

Alberta "Black Angus" steak served with smashed Gabrielle potatoes, and a smoked marrow-bacon butter

Canadian-Atlantic lobster served with seasonal vegetables in a Thai Soy Sauce
LOUNGE MENU
From 3:00 pm to 11:00 pm you can partake in these delightful bar plates:
Mixed nuts sprinkled with smoked paprika and served with sautéed arugula

A selection of "Beau de Provence" olives:  vodka-drenched and served with minced almonds
For something a little more substantial, consider these plates:
Small plate of traditional Canadian beef tartare (80g) with an arugula salad, croutons, and your choice of seasonings/dressings

Pressed Fresh Atlantic crab served with a coriander mayonnaise and a curry crumble

A selection of 3 Quebec cheeses served with chef's choice condiments and Bagel St Viateur chips

A selection of cured meats served with marinated vegetables, Dijon mustard, and Kalamata olive tapenade
And for bigger appetites, consider these entrée-sized plates:
Grilled Canadian beef burger served with aged cheddar, atop a brioche bun; with fried potatoes a la Provencale and mesclun

Club "Sinclair" Sandwich with grain-fed chicken, Proscuitto chips, tomatoes, and arugula atop a ciabatta roll and served with homemade fries

Quebec duck confit with maple & Yuzu Grilled cheese sandwich served with mesclun and a citrus vinaigrette

Grilled & marinated calamari served with a fresh basil pesto and tomato salsa "all Puttanesca"

Cromesquis of warm goat cheese served with tarragon, honey, and old-fashioned mustard along with arugula and a red bell pepper coulis

Smoked salmon mille-feuille served with bagel chips, sour cream, dill, and Spanish capers; Napolean style.